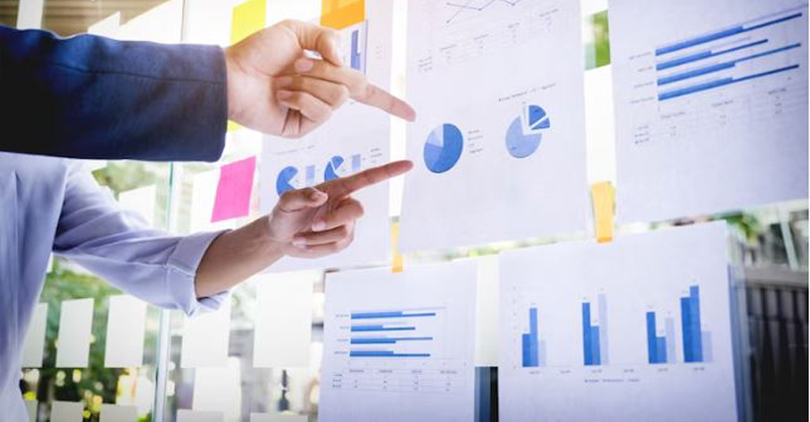 Market research is crucial for success in today's cutthroat business climate for Startups. Entrepreneurs may develop strategies to set their goods and services apart from their rivals by using market research to find market opportunities, and gauge client wants, examine the competition, and study market trends.
For each startup, market research is a crucial step. Understanding the market's size, future possibilities, potential dangers, and obstacles is vital. Entrepreneurs may build goods and services that stand out from the competition by using market research to understand client requirements and preferences better. The success of every new firm depends heavily on market research. It offers valuable insights into consumer trends, customer demands, and market dynamics, assisting the company in making choices that may improve revenue, win over more customers, and give it a competitive edge.
The following areas should be the focus of market research for startups:
Market Size and Prospective: Market analysis may assist startups in determining the size of their potential market and any possible possibilities and difficulties. The size of the target market, the likelihood of growth, and the competitive environment may all be estimated using this data.


Customer Needs and Preferences: Understanding client demands and preferences is something that market research can provide for entrepreneurs. This data may be utilized to forecast client demand and build goods and services that cater to consumer wants and preferences.


Analysis of the Competition: Market research may assist startups in assessing the competition and determining how to set themselves apart with their goods and services. Utilizing this information to pinpoint competitive advantages, create competitive strategies, and establish competitive positioning.


Brand Awareness: Market research helps entrepreneurs understand how prospective clients see their brand and helps them spot any possibilities or problems.
Conducting surveys and interviews is one of the most popular ways to do market research for companies. Surveys and interviews are employed to gather information about consumer
preferences, comments, and loyalty. While interviews provide more in-depth data from fewer participants, surveys enable the organization to get data from a broad sample size swiftly.
Competitive analysis is yet another crucial technique for companies doing market research. This entails studying the competitors and learning about their tactics, target market, and price structures. This may provide insightful information on how the company can stand out from
the competition and improve its ability to target prospective customers.
For each startup, market research is a crucial step. It may assist business owners in finding market possibilities, gauging client preferences and wants, examining the competition, and developing strategies to set their goods and services apart from their rivals. Startups may benefit from market research by using it to get the knowledge and data required to generate intelligent choices and effective strategies. Finally, entrepreneurs should consider employing analytics tools to understand their consumer base better. These technologies assist the company in determining consumer segments.
Infocresst provides startup businesses with a comprehensive variety of market research services,
such as competition analysis, customer segmentation, product positioning, pricing strategy, and more. Startups may get assistance from our specialists in locating insightful information and
data that can be utilized to guide their company plans and objectives. Among the services
offered are conducting surveys, focus groups, interviews, and other quantitative and qualitative research methods.
At Infocresst, we take pride in delivering exceptional Market Research services that drive your company to new heights. Our commitment to excellence and client satisfaction sets us apart from the competition. Here are some compelling reasons why working with us will be a game-changer for your business:
Timeliness and Commitment: Time is of the essence in decision-making. We pride ourselves on delivering our services promptly without compromising on quality. Our commitment to meeting deadlines ensures that you have the necessary research results at the right moment, enabling you to seize opportunities and optimize performance.
Proven Track Record: We have had the honor of helping many clients accomplish their business goals throughout the years. Our clients' success stories are evidence of the high caliber of our offerings.
Success-Oriented Approach: Our first priority is seeing you succeed. Our services are created with the intention of assisting you in effectively and efficiently achieving your objectives. We commemorate your accomplishments and put in a lot of effort to get over obstacles.
Choosing Infocresst offers you a powerful partnership that combines expertise, customization, and data-driven insights. By working with us, you join forces with a trustworthy associate who is committed to your success.
Frequently Asked Questions:
Yes, we make sure that our research reports are in compliance with industry standards and best practices.
Yes, we can customize the research report as per the needs and requirements of our clients.
We are not restricted to any industry and geography. Our services cover a wide range of industries and sectors such as manufacturing, renewable energy, tourism, waste management, media, etc.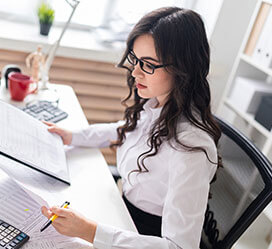 Roselip Taylor
CEO & Founder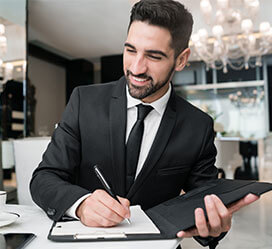 Lise Boyler
Finance Consultant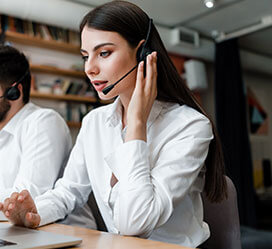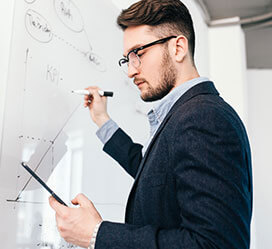 Robert Brown
Web Designer