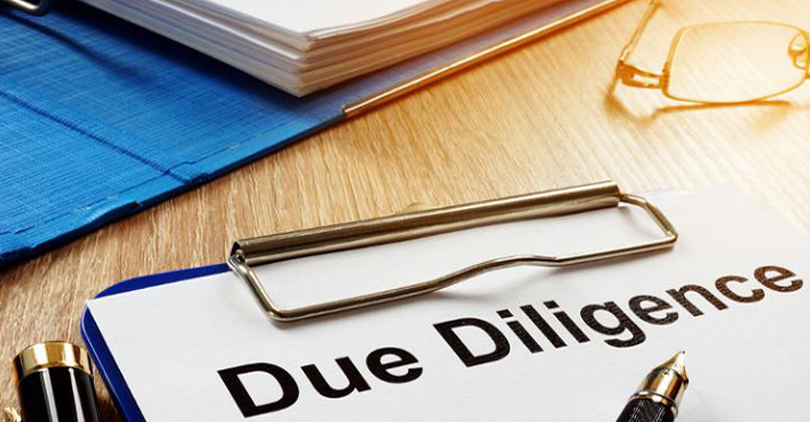 An attentive and methodical strategy is necessary to fully realize the potential of mergers and acquisitions (M&A). At Infocresst, we recognize that doing rigorous due diligence is vital to the success of your M&A endeavors. With our knowledge and commitment, we provide thorough due diligence services catered to your particular requirements. We are committed to providing you with the information and insights necessary to make informed decisions and navigate the complexities of the M&A landscape.
Unparalleled Expertise and Experience


We at Infocresst stand out as a pioneer in the M&A due diligence, industry thanks to our unmatched skills and experience. We offer a level of competence that is unmatched thanks to our team of seasoned professionals, who have a wealth of transactional experience as well as in-depth industry knowledge.
For a wide range of sectors and deal sizes, including international transactions, mergers, acquisitions, and joint ventures, our team members have successfully completed due diligence. We have established a comprehensive understanding of industry-specific legislation, trends, and best practices and are aware of the particular difficulties and complexities that particular industries face.
We have established a reputation for providing thorough and perceptive due diligence studies, earning the respect and confidence of clients ranging from tiny businesses to large multinationals. We can examine the operational and financial health of target companies rapidly thanks to our knowledge, and we can also offer strategic ideas for optimizing value and avoiding potential problems.
To guarantee that our clients receive the most recent insights and best practices, we continuously update our knowledge base to stay on the cutting edge of industry advancements. Our team members frequently participate in professional networks, conferences, and trade shows, which enables us to stay up to date on new trends, legislative changes, and creative due diligence methods.
Uncovering the Hidden Gems and Potential Pitfalls


A complete analysis of all factors is crucial when it comes to M&A. As part of our due diligence process, we carefully examine the target company's financial, legal, operational, and commercial aspects to provide you a thorough understanding of it. We not only detect potential dangers and difficulties, but also locate untapped opportunities and synergies that can spur growth and add value.
Financial Due Diligence
Our financial specialists analyze the target company's financial statements in-depth, determine the veracity of the information, and assess the viability of the financial performance. We give you a thorough picture of the target company's financial situation so you can decide on valuation and transaction structure with confidence.
Legal Due Diligence
To find any legal concerns, prospective liabilities, or pending lawsuits, our legal team carefully examines contracts, agreements, licenses, and regulatory compliance records. In order to evaluate the implications and develop methods to successfully reduce risks, we work together with your legal advisors.
Operational Due Diligence
For a successful integration and post-merger transition, it is essential to comprehend the operational nuances of the target organization. Our experts assess important operational components like the supply chain, production methods, technological foundation, and human resources. We give you a thorough grasp of the operational capabilities, effectiveness, and potential integration difficulties of the target company.
Commercial Due Diligence
Our market research experts examine the market positioning, customer base, competitive environment, and growth potential of the target organization. We assist you in evaluating the target company's strategic fit, market prospects, and potential synergies that can boost your market presence and generate revenue growth.
Tailored Solutions and Client-Centric Approach
At Infocresst, we take pride in our client-centric philosophy and dedication to providing customized solutions that address each client's particular needs. We are aware that each M&A transaction is unique, with its own set of difficulties, aims, and ambitions. Because of this, we go beyond a one-size-fits-all strategy and collaborate closely with our clients to create unique solutions that meet their particular needs.
Our client-centric approach begins with a deep understanding of your organization, industry, and strategic goals. We take the time to hear you out and absorb what you have to say so that we may fully comprehend your particular demands and priorities. This enables us to focus on the areas that are most important to you when designing our due diligence services, ensuring that our efforts are coordinated.
We keep lines of communication open throughout the engagement, promoting cooperation and feedback. We are committed to establishing enduring bonds with our customers that are founded on openness, respect, and trust. In order to give you the help and direction you require during the due diligence process, our team is always accessible to answer your inquiries, handle your worries, and fulfill your requests.
Our skilled professionals use their in-depth knowledge of the market and their experience to provide recommendations and actionable insights that are specifically applicable to your company. We don't believe in generic reports chock full of unrelated data. Instead, we put our efforts towards giving you information that is clear, simple, and useful so that you may make wise judgments.
Confidentiality and Trust

At Infocresst, we recognize the critical value of trust and confidentiality in M&A negotiations. We are aware that during the due diligence process, sensitive information is shared, and we make every effort to maintain the strictest levels of privacy and data protection.
Our basic principles are imbued with respect for confidentiality, and it serves as the cornerstone of all of our business dealings. All client information is handled with the utmost care and discretion by members of our team who are bound by rigorous confidentiality agreements and regulations. We recognize the importance of protecting the privacy of your proprietary information, know-how, financial data, and any other sensitive information that might be divulged throughout the due diligence process.
We use strong security measures to protect the privacy of your information. To safeguard data from unwanted access or breaches, our infrastructure and systems are outfitted with industry-standard security procedures, firewalls, and encryption technology. To stay ahead of new threats and guarantee the accuracy of your information, we regularly update and improve our security measures.
Additionally, our team members are educated on the value of secrecy and are required to uphold rigorous confidentiality standards by professional and ethical commitments. To preserve the privacy and confidentiality of your information, we give data privacy top priority and abide by all applicable data protection laws.
We also understand that establishing trust requires being open, honest, and reliable in keeping our promises. At Infocresst, we work hard to create enduring connections with our clients that are founded on mutual respect and trust. We value the importance of your confidence in our services, and we strive hard to gain and keep it.
Our dedication to trust and secrecy goes beyond the due diligence procedure. We make sure that all customer information and project specifics are safely kept and destroyed in accordance with all applicable legal guidelines and industry best practices. Our intention is to provide you peace of mind by ensuring that your private information is handled by reputable experts and with the utmost confidentiality.
Why Choose Infocresst?
When you partner with Infocresst, you can be confident that your confidential information remains secure and protected throughout the entire engagement. We prioritize the trust placed in us by our clients and are dedicated to maintaining the confidentiality and privacy of your data.
Contact us today to learn more about our commitment to confidentiality and trust and how we can support your M&A due diligence needs while ensuring the utmost security of your information.
Frequently Asked Questions:
Our fundraising services stand out due to industry expertise, professional staff, and customized solutions.
Yes, conducting due diligence on potential M&A targets to uncover potential risks and opportunities falls within the scope of our services.
We are not restricted to any industry and geography. Our services cover a wide range of industries and sectors such as manufacturing, renewable energy, tourism, waste management, media, etc.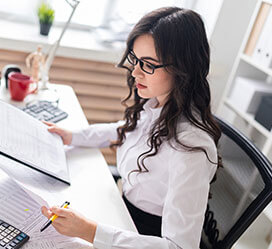 Roselip Taylor
CEO & Founder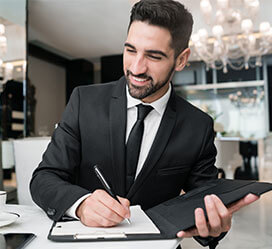 Lise Boyler
Finance Consultant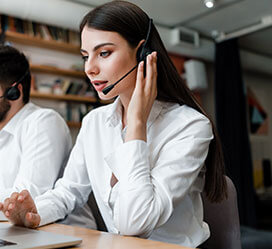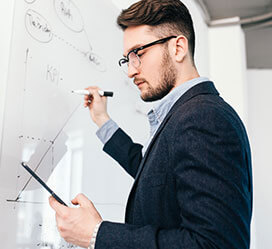 Robert Brown
Web Designer