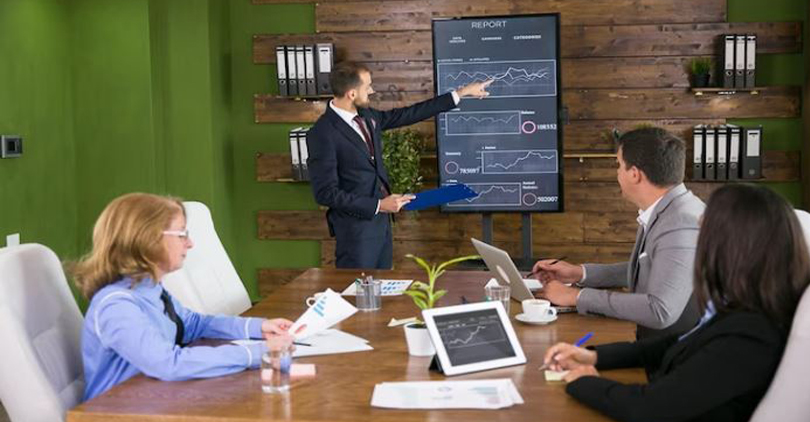 Are you looking for cash to support the expansion of your company? Your fundraising efforts could succeed or fail depending on how well your investor pitch deck performs. The creation of captivating investor pitch decks that captivate investors and highlight the potential of your company is our area of expertise at our organisation.
Having worked in the sector for many years, we are aware of the critical role that a polished pitch deck can play in winning finance. Our team of professionals is committed to assisting you in developing a pitch deck that successfully explains your company's value proposition, market opportunity, and development potential.
It takes planning to create a pitch deck for investors that is successful. We begin by carefully comprehending your company, including your target market, competitive environment, unique selling propositions, and growth strategy. This enables us to properly personalise the pitch deck to your firm and make a strong case to potential investors.
Your pitch deck will come to life because of our design team's eye-catching graphics, compelling imagery, and expert layout. We are aware of the value of visual impact in grabbing investors' attention and making sure your important points are delivered clearly. We will produce a pitch deck using our proficiency in visual storytelling that not only looks amazing but also effectively communicates your idea.
We concentrate on the structure and content of your pitch deck in addition to its appearance. We assist you in creating an engaging narrative that recounts the tale of your company, emphasising the issue you address, your innovative solution, and the market opportunity. To establish credibility and demonstrate the possible return on investment, we back up your assertions with data-driven insights, market analysis, and financial estimates.
Crafting an Effective Investor Pitch Deck
1. Captivating Storytelling
Storytelling is essential for grabbing investors' attention and forging an emotional bond in the cutthroat world of fundraising. Our team of qualified experts will collaborate closely with you to develop an engaging tale since they are skilled in the arts of storytelling. We will assist you in outlining the history of your company, emphasising your distinctive value proposition, and expressing the issue you address for your target market. We make sure that investors are not just engaged, but also aware of the potential effect of your company by crafting a compelling narrative.
2. Clear and Concise Presentation
The many pitch decks that investors scrutinise reflects their hectic schedules. Your pitch deck must be crystal clear, succinct, and visually appealing in order to stand out from the competition. Our design specialists will produce a visually attractive and carefully organised pitch deck that clearly conveys your main points. We recognize the value of visual impact and use eye-catching graphics, infographics, and charts to deliver information in a way that is simple to understand. The end result is a pitch deck that not only looks good, but also makes sure the material is presented logically and persuasively.
3. Market Opportunity and Competitive Advantage
Investors want to know about your competitive advantage and the market opportunity. In order to provide accurate insights into the size, growth potential, and trends of your target market, our team will undertake extensive market research. In order to assist you express your distinctive position and set yourself apart from competitors in the market, we will also examine your competition. We will show why your company is well-positioned for success by highlighting your competitive advantage, such as intellectual property, strategic relationships, or a great team.
4. Financial Projections and Investment Proposition
Investors require proof of your company's financial stability and expected return on investment. Our professionals will work with you to create accurate financial projections that show off your revenue model, potential for expansion, and profitability. Additionally, we will assist you in defining the investment proposition, which will include the capital amount required, the equity structure, and potential exit plans. We help investors to assess the potential for a sizable return on investment by offering a thorough financial forecast.
5. Compelling Visuals and Supporting Data
A pitch deck can be made more dramatic and remembered by using visuals. Our design team will produce eye-catching graphics and visuals to accompany your main points and information. We'll explain market trends, highlight your product or service in an interesting way, and include client endorsements or case studies to lend authority. Additionally, to support your assertions, we will draw on relevant data, results from market research, and industry statistics. We boost your pitch and create investor trust by delivering data-driven insights.
6. Tailored to Investor Audience
Different investors have various areas of interest and assessment standards. We recognize how crucial it is to customise your pitch deck so that it appeals to your particular target market. We'll tailor your pitch deck's content, tone, and focus to meet the needs and expectations of the audience, whether you're speaking to venture capitalists, angel investors, or corporate partners. To make sure that your pitch deck corresponds with their investment preferences and priorities, we will undertake in-depth research on your potential investors.
7. Practice and Presentation Guidance
Preparation and repetition are necessary to deliver an effective pitch. Our experts will offer advice and assistance so that you can confidently deliver your pitch deck. In order to help you hone your delivery and presentation abilities, we conduct practice sessions where we imitate the pitch setting and offer helpful feedback. We'll work with you to hone your messaging, anticipate inquiries from possible investors, and make sure you're ready to deliver an enthralling presentation that showcases the benefits of your company.
Partnering with us means that you have a dedicated team of experts that are committed to your success when it comes to developing an effective investor pitch deck. We are the perfect partner for your fundraising endeavours because of our thorough approach and extensive industry knowledge.
We have a great deal of experience creating pitch decks that captivate investors. Our team is knowledgeable about the subtle differences between investor expectations, market trends, and the components that set a pitch deck apart. To fully comprehend your company, its distinctive value proposition, and its potential for growth, we will engage directly with you. In light of this information, we will create a pitch deck that best represents your company.
Our design team will produce a pitch deck that complements your corporate identity and is both aesthetically stunning and expertly produced. We are aware of how critical it is to keep investors' interest from the very first to the very last slide. We make sure that your pitch deck makes a good first impression by using eye-catching graphics, powerful imagery, and engaging layouts.
To craft a compelling tale, we mix storytelling approaches with data-driven insights. In addition to highlighting the issue your company resolves, our specialists will assist you in developing a captivating narrative that also highlights the market opportunity and your competitive edge. We give investors a comprehensive idea of the potential return on their investment by emerging market research, industry trends, and financial projections.
We provide continuing assistance throughout the fundraising process as your partner. We are available to address any concerns, offer advice, and alter your pitch deck as necessary. Our objective is to make sure that your pitch deck develops and gets better over time, increasing your opportunity to get the cash you require.
Join forces with us for a successful investor pitch deck. With our expertise, customised approach, captivating design, compelling storytelling, and ongoing support, we will help you present your business in the most compelling light and attract the attention of potential investors. Contact us today to discuss your investor pitch deck needs, and let us be your trusted partner on your journey to fundraising success. Together, we will make your vision a reality.
Frequently Asked Questions:
We are not restricted to any industry and geography. We have experience in creating pitch decks for many industries like manufacturing, healthcare, technology, marketing, etc.
Yes, we are aware of the importance of conciseness and comprehensiveness. Our team of professionals is committed to assisting you in developing a deck that successfully explains your company's potential.
Yes, creativity and innovation are major aspects that we take into consideration while making pitch decks for our clients.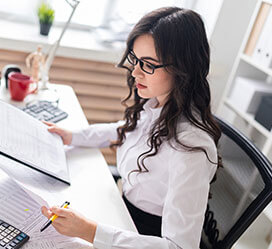 Roselip Taylor
CEO & Founder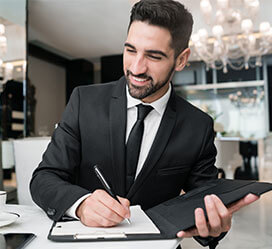 Lise Boyler
Finance Consultant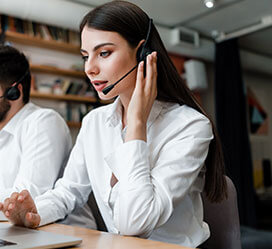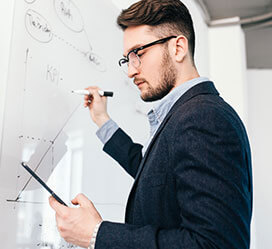 Robert Brown
Web Designer