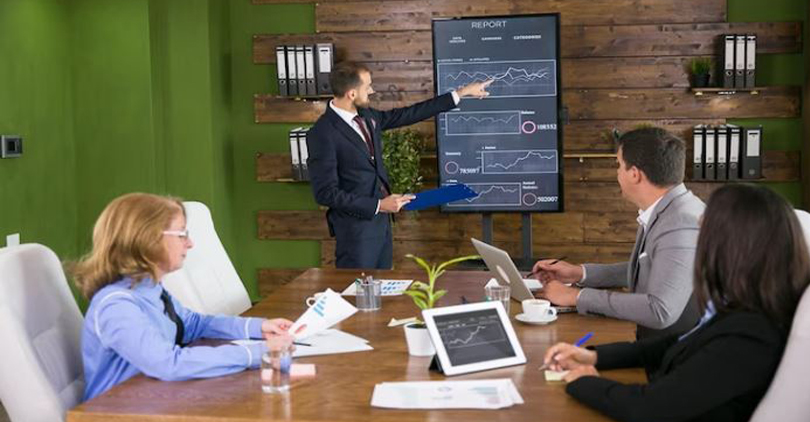 At Infocresst, we provide our customers with a thorough, end-to-end Product Deck customized to meet their specific requirements. The products and services in our Product Deck may be combined to build best-in-class I.T. solutions to solve their most urgent problems. Our product deck's goal is to assist our customers in getting the most out of their I.T. investments while ensuring their solutions are safe, dependable, and economical. A variety of goods and services are available in our Product Deck that may be utilized to create a whole I.T. infrastructure, such as:
Data center solutions: We provide architectural, implementation, and administration options for data centers. Our solutions provide scalability, flexibility, and performance optimization while also assisting in cost  reduction.
Cloud solutions: We provide private and hybrid cloud solutions specifically suited to our customers' demands.
Security solutions: We provide security solutions that aid in defending the systems and data of our customers from online threats.
Development and administration of applications: We provide tools for creating, deploying, and overseeing apps. Our solutions guarantee that the apps used by our customers are efficient, secure, and current.
Enterprise mobility solutions: We provide tools for creating, managing, and deploying mobile applications. Our solutions ensure that our customers' mobile apps are trustworthy and safe.
Solutions for analytics and business  intelligence: We provide analytics and business
intelligence solutions that assist our customers in making wise choices and seizing new business possibilities.

Every customer has different demands regarding I.T., and Infocresst is aware of this. Because of this, our Product Deck is adaptable and adjustable, enabling our customers to choose the ideal goods and services for their unique requirements. Additionally, our Product Deck is budget-friendly, guaranteeing that our customers get the most out of their I.T. expenditures.
At Infocresst, we take pride in delivering captivating and impactful PPT Presentation Decks that elevate your message and captivate your audience. When you choose us as your presentation partner, you gain access to a suite of benefits that set us apart from the competition:
Tailored to Your Brand: Your brand identity is essential for establishing a strong and consistent message. Our presentation decks are made specifically for you, with your logo, color scheme, and other brand aspects included to work well with your brand requirements. Every presentation benefit from this consistent approach, which strengthens your company's identity and increases brand recognition.
Effective Storytelling: We have years of experience using presentations to tell stories effectively. Our team expertly arranges your content to produce a gripping narrative that holds the attention of your viewers from beginning to end. We make sure that your message connects and has an impact, whether it's an investor, sales, product pitch, or corporate presentation.
Engaging Multimedia Features: To keep your audience interested, we include multimedia features in your presentation decks like eye-catching photos, infographics, charts, and videos. These components make your lectures memorable and enjoyable while also improving understanding.
Lastly, working with Infocresst for your PPT Presentation Decks guarantees that you have a strong ally in creating visually appealing, convincing, and impactful presentations. We are the best option for delivering presentations that leave a lasting impression on your audience because of our passion to creative brilliance and client satisfaction. Let us turn your concepts into compelling tales that promote your business and produce results.
Frequently Asked Questions:
Yes, the decks are optimized for digital presentations, email outreach, and print materials for the convenience of the client.
Yes, the deck will offer comprehensive guidance on the best practices for using the product.
Yes, we can customise the Product Deck for different customer groups or target markets as per the client's needs and requirements.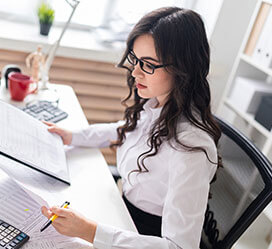 Roselip Taylor
CEO & Founder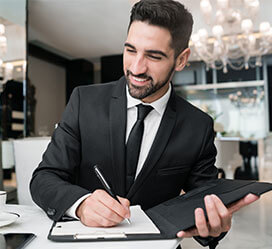 Lise Boyler
Finance Consultant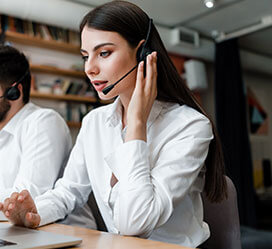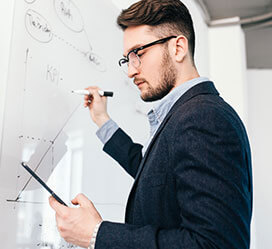 Robert Brown
Web Designer