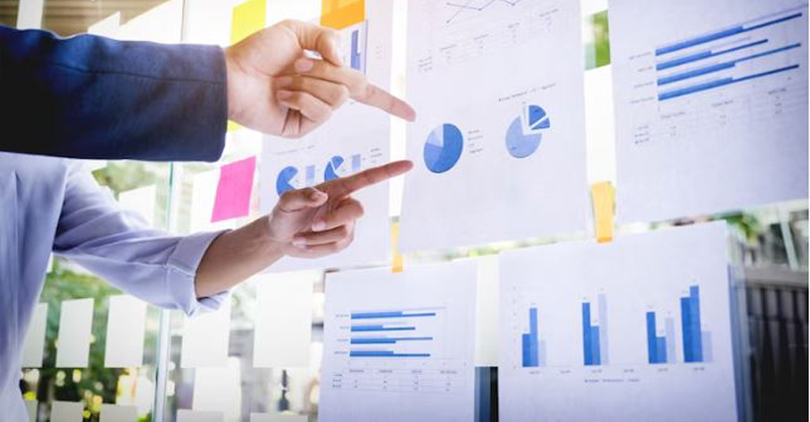 A typical growth strategy for businesses looking to expand their client base and income is
geographic expansion. Market research is crucial in entering a new market, which may provide insightful information about future possibilities and hazards. Startups may find the most potential markets to target by doing market research. This entails awareness of the market's size, future development potential, and competitive environment. Market research may also provide entrepreneurs insights into client wants and preferences, enabling them to customize their products or service for the regional market.
The success of a business in new markets may also be impacted by local cultural sensitivity, legal or regulatory limits, or other local issues that might be discovered via market research. This may assist startups in identifying future difficulties and creating solutions. Finally, market research may provide insightful feedback on the goods or services offered by a firm. Making their product appealing to clients in the new market might assist entrepreneurs in refining their offerings.
For startups, market research is a crucial component of regional growth. It assists entrepreneurs and company owners in gaining insightful knowledge about their intended market, comprehending client demands and preferences, and locate viable marketplaces for their goods and services. Startups may choose the most desired areas for their growth by doing market research. To thoroughly grasp their target market, business owners must conduct a detailed market study. The information must be gathered on market trends, competition activity, consumer demands, preferences, and purchasing patterns. As they choose the ideal areas for their growth, startups should do market research to find prospective consumers for their goods and services.
In addition to other services, Infocresst offers regional growth to entrepreneurs. We provide several benefits to assist startups in entering new markets and finding new clients. These include enterprise–level software deployment, business process automation, market research, and strategy formulation. We also provide business process outsourcing to assist entrepreneurs in running their businesses more efficiently. We also offer technology consulting and I.T. infrastructure services to help startups effectively deploy and manage their technological resources. In addition to these services, Infocresst provides various additional solutions, such as customer relationship and experience management. All of these services assist fledgling businesses in growing their operations and reaching out to new clients.
At Infocresst, we take pride in delivering exceptional Market Research services that drive your company to new heights. Our commitment to excellence and client satisfaction sets us apart from the competition. Here are some compelling reasons why working with us will be a game-changer for your business:
Timeliness and Commitment: Time is of the essence in decision-making. We pride ourselves on delivering our services promptly without compromising on quality. Our commitment to meeting deadlines ensures that you have the necessary research results at the right moment, enabling you to seize opportunities and optimize performance.


Proven Track Record: We have had the honor of helping many clients accomplish their business goals throughout the years. Our clients' success stories are evidence of the high caliber of our offerings.


Success-Oriented Approach: Our first priority is seeing you succeed. Our services are created with the intention of assisting you in effectively and efficiently achieving your objectives. We commemorate your accomplishments and put in a lot of effort to get over obstacles.
Choosing Infocresst offers you a powerful partnership that combines expertise, customization, and data-driven insights. By working with us, you join forces with a trustworthy associate who is committed to your success.
Frequently Asked Questions:
We will require some basic information company's current operations, products and services, existing customer base, intended targeted region, and your expansion plans.
Yes, our team makes use of both reputable sources and databases that are most current and reliable. We continuously update our research with the most recent statistics and market trends.
Yes, the report will contain comprehensive and thorough insights into regulatory requirements and legal considerations in the target regions.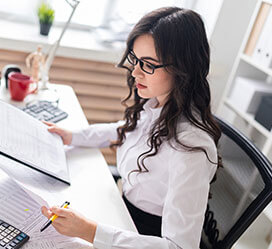 Roselip Taylor
CEO & Founder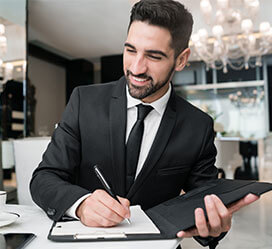 Lise Boyler
Finance Consultant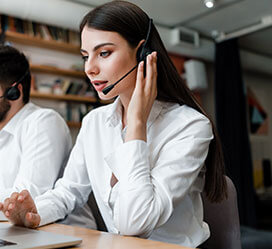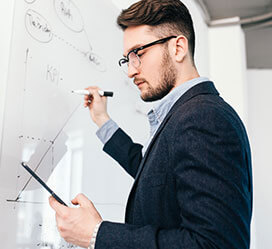 Robert Brown
Web Designer