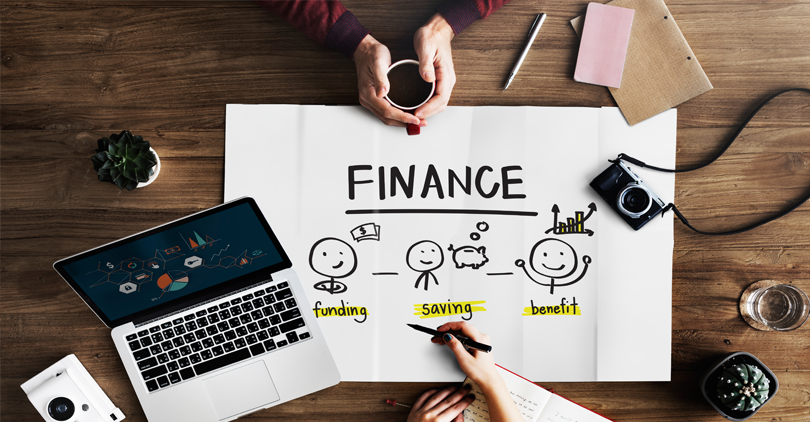 In the dynamic and ever-evolving world of startups and small to medium-sized enterprises (SMEs), financial management plays a crucial role in determining the success and longevity of a business. At Infocresst, we understand the unique challenges that startups and SMEs face when it comes to navigating the complexities of financial planning, cash flow management, fundraising, and strategic decision-making. That's why we are dedicated to providing comprehensive CFO (Chief Financial Officer) services tailored specifically to meet the needs of startups and SMEs like yours.
We are not just another financial services provider; we are your trusted partner on the journey to financial success. Our team of experienced CFO professionals brings a wealth of knowledge and expertise to the table, empowering you with the strategic insights and financial acumen needed to make informed decisions and drive sustainable growth. Whether you are a budding startup looking to secure funding, an SME aiming to optimize your financial operations, or an established business seeking to take your financial management to the next level, Infocresst is here to guide you every step of the way.
At Infocresst, we firmly believe that each business is unique and deserves a personalized approach to financial management. We take the time to understand your business goals, challenges, and aspirations, allowing us to develop tailored solutions that align with your vision. From strategic financial planning and cash flow optimization to financial analysis, reporting, and compliance, our comprehensive CFO services cover every aspect of your financial journey.
1. Dedicated CFO Services
We understand the unique financial challenges faced by startups and SMEs. Our experienced CFO professionals are here to support you every step of the way. With personalized CFO services tailored to your needs, we offer expertise in financial planning, cash flow management, budgeting, financial analysis, and fundraising support. Whether you need assistance with strategic decision-making, optimizing cash flow, or attracting investment, our team has the knowledge and skills to guide you towards financial success. Partner with us and gain the advantage of specialized CFO services designed specifically for startups and SMEs.
2. Strategic Financial Planning
In today's competitive business landscape, solid financial planning is essential for success. Our CFO services go beyond just day-to-day operations. We specialize in developing long-term financial strategies that align with your overall business objectives. Through budgeting and forecasting, we help you chart a course for sustainable growth. By aligning your financial goals with your broader business vision, we enable you to make informed decisions and capitalize on opportunities that propel your business forward. With our expertise, you can navigate the complexities of the financial landscape with confidence and achieve your desired outcomes.
3. Cash Flow Optimization
Effective cash flow management is crucial for the success of startups and SMEs. At Infocresst, our team of CFO experts specializes in analyzing your cash flow patterns to identify areas for improvement. We work closely with you to develop and implement effective strategies that optimize your working capital. By maintaining a healthy cash flow, you can enhance your financial stability, meet your financial obligations, and have the resources to reinvest in your business's growth. With our guidance, you can navigate cash flow challenges with confidence and ensure the financial health and sustainability of your startup or SME.
4. Financial Analysis and Reporting
Accurate and timely financial analysis is vital for assessing business performance and identifying improvement opportunities. Our CFO professionals deliver detailed financial reporting, including key performance indicators (KPIs), financial ratios, and trend analysis. This data-driven approach enables data-backed decision-making and progress tracking towards financial goals. With our expertise, you gain insights into revenue growth, profitability, and liquidity. Identify trends, optimize costs, and streamline operations for informed strategic decisions. Our CFO services provide the financial acumen needed to stay ahead, drive sustainable growth, and achieve your business's financial objectives. Trust us to navigate the financial landscape and empower your success.
5. Fundraising and Investor Relations
Securing funding is a common challenge for startups and SMEs. Our experienced CFO team specializes in fundraising and investor relations. We assist you in developing compelling financial projections, crafting investor pitches, and navigating the fundraising process. With our support, you can attract potential investors, secure the funding necessary for growth, and fuel the expansion of your business. Rely on our expertise and guidance to enhance your chances of success in securing the funding you need to bring your vision to fruition. Partner with us and unlock new opportunities for your startup or SME.
6. Compliance and Risk Management
As your business grows, compliance with regulatory requirements becomes paramount. Our CFO services ensure your business stays compliant with accounting standards, tax regulations, and financial reporting guidelines. We keep up with regulatory changes to safeguard your business's adherence to the law. Additionally, we assess and mitigate financial risks, protecting your business's reputation and financial stability. Our comprehensive risk assessments and risk management strategies provide you with peace of mind. Focus on growing your business while we handle compliance and risk management effectively. Choose Infocresst as your trusted partner for CFO services, ensuring your business operates ethically, avoids penalties, and maintains a solid reputation in the market.
7. Cost-Effective Solution
Hiring a full-time CFO can be expensive for startups and SMEs. At Infocresst, we offer a cost-effective solution. With us, you gain access to a highly skilled CFO team at a fraction of the cost. Our flexible engagement models allow you to choose the level of support that fits your budget and business requirements. We understand the financial challenges you face, and our goal is to provide you with top-notch CFO services without straining your resources. Partner with Infocresst and experience the benefits of professional financial expertise at a cost-effective price point. Let us help you drive your business's financial success without breaking the bank.
Take the Next Step with Infocresst
At Infocresst, we are passionate about helping startups and SMEs succeed. Our dedicated CFO services provide the financial expertise and strategic guidance necessary to navigate the complexities of the business landscape. Partner with us, and let's unlock the full potential of your business.
Contact us today to schedule a consultation and discover how our CFO services can drive your startup or SME towards sustainable growth. During the consultation, our team will take the time to understand your unique needs, challenges, and goals. We will provide insights into how our CFO services can be tailored to your specific requirements and help address your financial pain points.
Through our consultation, you will gain a deeper understanding of how Infocresst can support your business. We will discuss the range of services we offer, including financial planning, cash flow optimization, financial analysis and reporting, fundraising support, compliance, and risk management. We will explore how our expertise can be leveraged to enhance your financial operations, streamline processes, and make informed decisions that drive growth and profitability.
At Infocresst, we believe in building strong partnerships based on trust, transparency, and shared goals. Our team is dedicated to working closely with you, providing ongoing support and guidance as your business evolves. We take pride in becoming an integral part of your team, supporting you every step of the way on your entrepreneurial journey.
Don't let financial challenges hold your business back. Take the next step towards success by contacting Infocresst today. Schedule a consultation and let us demonstrate how our CFO services can transform your financial management, optimize your operations, and fuel your growth. Together, we can build a solid foundation for your business and pave the way for long-term success.
Reach out to us now and discover how Infocresst can be your trusted partner in driving your startup or SME towards sustainable growth. We are excited to embark on this journey with you and help you unlock your business's full potential. Contact us today and take that next crucial step towards financial success.
Frequently Asked Questions:
You can simply contact us through the contact details provided in the contact us section, to get started with this service
Yes, we stay updated on the latest financial trends, industry regulations, and best practices to provide the most relevant advice and insights to our clients.
Yes, we can guide our clients in long-term financial planning and strategic initiatives.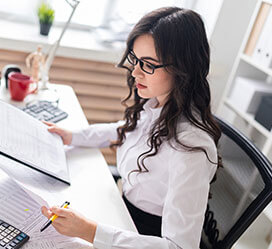 Roselip Taylor
CEO & Founder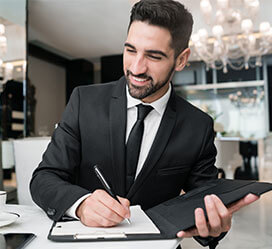 Lise Boyler
Finance Consultant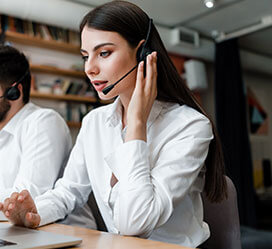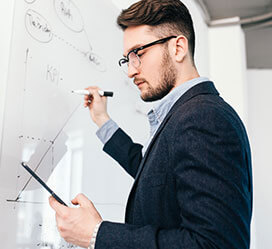 Robert Brown
Web Designer