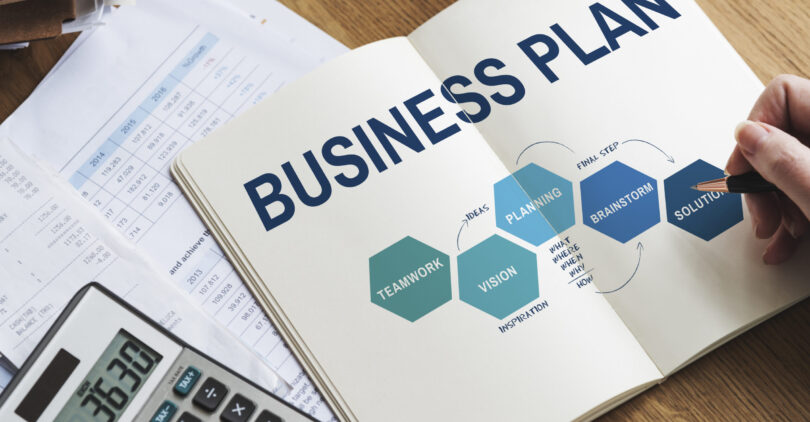 The term "information memorandum" (I.M.) refers to a document written to disseminate crucial information to several readers. An (I.M.) Information Memorandum is used to notify the recipients about a particular event, problem, or project. It may also be used to give insight into the direction, strategy, and activities being undertaken by a firm. When a business is contemplating a substantial change, such as a merger, an acquisition, or the introduction of a new product, and has to present stakeholders and other interested parties with pertinent information, information memorandums are often used.
The subject matter of an information memorandum(I.M.) will change according to the nature
of the activity or undertaking that is the focus of the conversation. For instance, if a firm is
contemplating a merger, the (I.M.) The information Memorandum will include the following:
Information on the possible partner.
A study of potential synergies.
A forecast of how the merger would affect the company financially.
Similarly, an I.M. for the debut of a new product will contain information on the product's characteristics, price, target markets, and any potential advantages over competitors that the firm anticipates gaining.
The format of an information memorandum, or I.M., is another crucial aspect to consider. In most cases, the document will commence with an executive summary that provides an overview of the most critical elements of the text. After this, a more in-depth explanation of the event, the challenges, or the project comes next, including any pertinent information. After all of the material has been provided, the I.M. will come to a close with a conclusion that makes a suggestion and highlights the most critical aspects.
A clear and brief message is one of the most crucial elements of an (I.M.) Information Memorandum. The material must be presented, and the document must steer clear of using any
term or complicated vocabulary. In addition, the record has to be arranged in such a manner that makes it simple to discover all of the material pertinent to the topic.
All the necessary parties need to get a copy of an I.M., which stands for an information
memorandum. This may include shareholders, consumers, suppliers, and other stakeholders, but it depends on the specific circumstances. It is essential to ensure that all stakeholders have access to the information, as this will assist in guaranteeing that everyone is on the same page and that choices can be made based on accurate information.
You should always have a Confidential Information Memorandum (CIM) or a Business Plan prepared and ready to show prospective buyers or investors if you are considering selling your business or raising capital for expansion. We assist you in developing a Company Information Memorandum (CIM) or a Business Plan that contains all of the essential details about your company and the sector, as is customarily expected by prospective buyers or investors. Because of our prior experience, we have a solid understanding of the essential qualities that investors and consumers seek for a strong business before investing. We emphasize your business's strengths and place them in the best possible light so that they can appeal to the most suitable investors and customers.
Depending on the field, we concentrate on a variety of different parts, including but not limited to market data and trends, company information, company highlights and positioning, financial
projections, and analysis, key executives, etc.
We undertake extensive market analysis to understand your industry's customers and investors better. We provide an I.M. (Information Memorandum) to read through, make necessary adjustments, and complete the I.M. (Information Memorandum) that may be shared with prospective investors/buyers. Once that's done, we'll craft an in-depth I.M. strategy that puts your business where it belongs.
At Infocresst, we take pride in delivering exceptional Business Plan & Information Memorandum services that drive your company to new heights. Our commitment to excellence and client satisfaction sets us apart from the competition. Here are some compelling reasons why working with us will revolutionize your business:
Expertise and Experience: Our team is comprised up of seasoned experts with a wealth of knowledge in creating effective Business Plans and Information Memorandum. We have refined our talents and gained a thorough understanding of numerous markets and industries thanks to our over 5 years of industry experience.
Customized Services: Since every company is different, we know that one-size-fits-all solutions won't work. Because of this, we approach each project uniquely. Our team of professionals will work closely with you to understand your company's goals, difficulties, and aspirations. With this knowledge in hand, we develop Information Memorandum and Business Plans to exactly match your vision.
Clarity and Precision: Our business plans and information memorandums are characterized by clarity and precision. We make complex concepts simple to understand so that stakeholders may properly understand what you want. Our documents are great tools for communicating your ideas clearly, whether you're looking for funding, partnerships, or internal alignment.
In conclusion, choosing Infocresst offers you a powerful partnership that combines expertise, customization, and data-driven insights. With our support, you can make well-informed financial decisions that steer your business towards sustained growth and prosperity. Let us be your business's backbone, supporting you every step of the way.
Frequently Asked Questions:
Yes, we can customize the Information Memorandum as per the client's needs and requirements.
We can provide you with additional services like financial analysis, market research, feasibility study, business valuation, and bookkeeping.
We can collaborate with other professionals if required, to make a presentable information memorandum.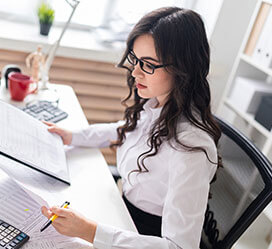 Roselip Taylor
CEO & Founder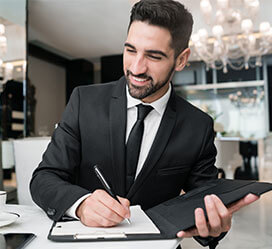 Lise Boyler
Finance Consultant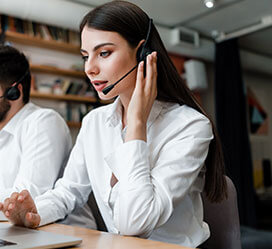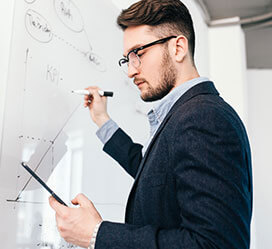 Robert Brown
Web Designer