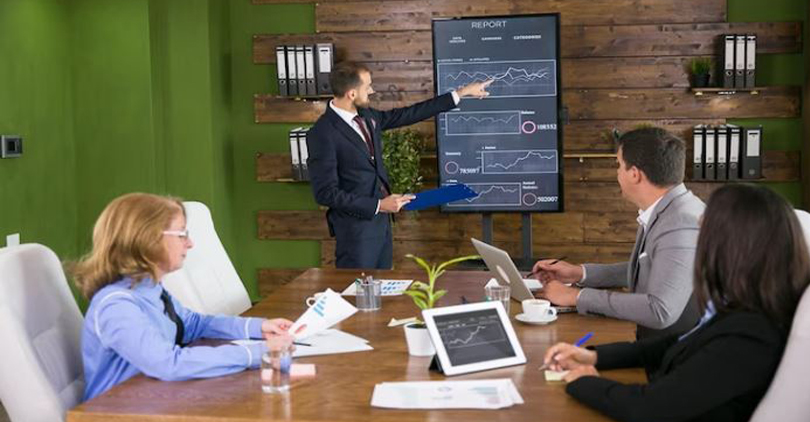 A sales deck is a specific presentation that salespeople use to introduce themselves, their qualifications, and their company's goods and services to prospective clients. It is often utilized to support the salesperson's verbal presentation as part of the sales process. Slides providing details about the business, the product, customer success stories, product demonstrations, and other pertinent information are often included in sales decks.

The Infocresst Sales Deck is intended to assist companies in locating and seizing growth opportunities. It offers insights into market trends, consumer wants, and competitive dynamics and is customized to the requirements of each organization. This aids companies in developing
specialized solutions that promote corporate expansion. The Sales Deck Framework, the Sales Deck Library, and the Sales Deck Insights make up the Sales Deck. The Sales Deck Framework offers a general framework for the sales process, assisting organizations in prioritizing tasks and identifying growth opportunities. Sample decks, templates, and best practices are part of the sales–related information storehouse called the Sales Deck Library. Finally, the Sales Deck Insights provides information on consumer behavior, market trends, and competitive dynamics.

The Sales Deck is intended to make it easier for organizations to see and seize opportunities. It enables companies to pinpoint crucial client demands swiftly, choose the appropriate markets, and create specialized products that cater to client requirements. Insights on consumer behavior, market trends, and competitive dynamics are also provided. Overall, Infocresst's Sales Deck is designed to assist firms in realizing their growth objectives and maximizing their sales potential. It offers the knowledge and resources required to provide specialized solutions that aid organizations in achieving their goals.
At Infocresst, we take pride in delivering captivating and impactful PPT Presentation Decks that elevate your message and captivate your audience. When you choose us as your presentation partner, you gain access to a suite of benefits that set us apart from the competition:
Tailored to Your Brand: Your brand identity is essential for establishing a strong and consistent message. Our presentation decks are made specifically for you, with your logo, color scheme, and other brand aspects included to work well with your brand requirements. Every presentation benefit from this consistent approach, which strengthens your company's identity and increases brand recognition.
Effective Storytelling: We have years of experience using presentations to tell stories effectively. Our team expertly arranges your content to produce a gripping narrative that holds the attention of your viewers from beginning to end. We make sure that your message connects and has an impact, whether it's an investor, sales, product pitch, or corporate presentation.
Engaging Multimedia Features: To keep your audience interested, we include multimedia features in your presentation decks like eye-catching photos, infographics, charts, and videos. These components make your lectures memorable and enjoyable while also improving understanding.
Lastly, working with Infocresst for your PPT Presentation Decks guarantees that you have a strong ally in creating visually appealing, convincing, and impactful presentations. We are the best option for delivering presentations that leave a lasting impression on your audience because of our passion to creative brilliance and client satisfaction. Let us turn your concepts into compelling tales that promote your business and produce results.
Frequently Asked Questions:
Our Sales Deck services stand out due to industry expertise, compelling storytelling, and visually engaging graphics. We focus on tailoring each Sales Deck to the client's specific needs and requirements.
Yes, we can incorporate multimedia aspects and other features as per the client's interests and requirements.
Yes, we can incorporate different sales scenarios as per the client's needs and requirements.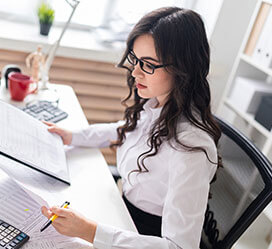 Roselip Taylor
CEO & Founder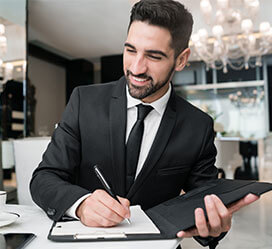 Lise Boyler
Finance Consultant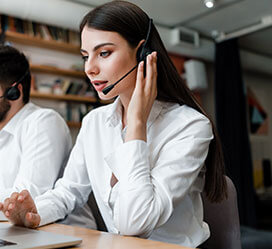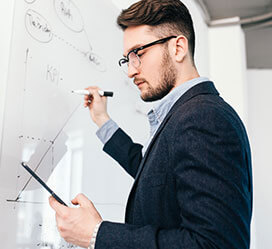 Robert Brown
Web Designer